Why Are Drones Under 250 Grams Such A Big Deal?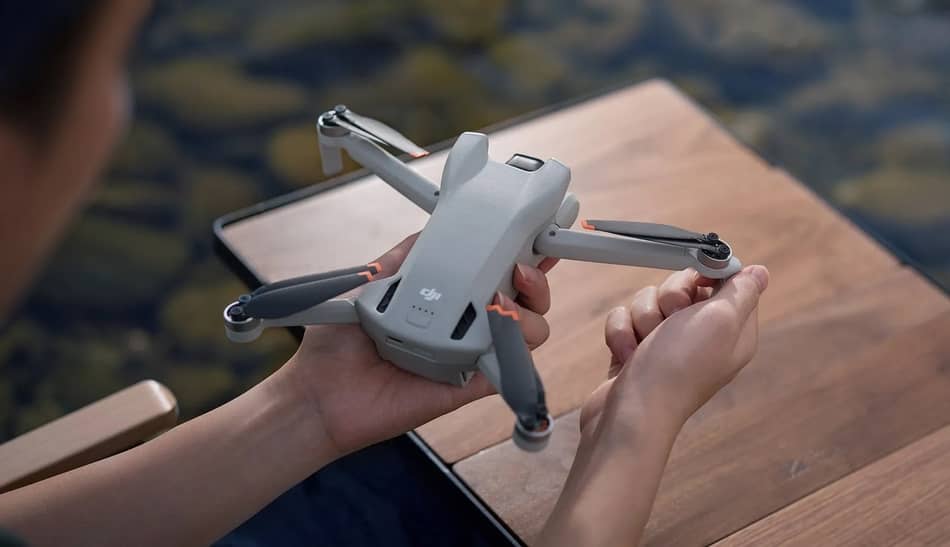 You'll come across many different models when you're looking for the best drone that will suit your needs. Every drone has its own features, and each stands out more than others.
But what makes drones under 250 grams special? There are many answers to this question, but one of them is surely regulation. Although these drones are very popular today, there are some things you should know. In this article, we'll talk about that.
Why Are Drones Under 250 Grams Such A Big Deal? Drones that weigh less than 250 grams are popular because they don't require FAA guidelines. Using these lightweight drones is often considered safer than the bigger ones. Without the need to worry about many FAA regulations, piloting these drones becomes a much better experience.
Drones weighing less than 250 grams are special for more reasons than being easy to carry around (even though that's a cool bonus, especially for people who love to travel with their drones). These types of drones don't fall under FAA regulations and are not subject to their rules.
Here is a table with 5 best drone models under 250 grams:
| Model | Camera Quality | Flight Time | Range | Special Features |
| --- | --- | --- | --- | --- |
| 1. DJI Mini 2 | 4K/30fps | 31 minutes | 10 km | 3-Axis Gimbal, Wind Resistance, QuickShots |
| 2. Mavic Mini (DJI) | 2.7K/30fps | 30 minutes | 4 km | 3-Axis Gimbal, CineSmooth Mode |
| 3. Autel EVO Lite+ | 6K/30fps | 28 minutes | 9 km | 50x Zoom, HDR Video |
| 4. Hubsan Zino Mini Pro | 4K/30fps | 40 minutes | 10 km | Obstacle Avoidance, Panorama |
| 5. EMAX TinyHawk II | 700TVL | 8 minutes | 200 meters | FPV Racing Drone, Durable Design for Beginners |
Table: best drones under 250 grams
Two major points to consider are:
For fun activities, drones that weigh less than 250 grams aren't required to have FAA registration.
These lightweight drones aren't obligated to meet the Remote ID standards.
In certain places worldwide, drones weighing less than 250 grams might have the advantage of performing certain tasks that even bigger drones can't do. For instance, they might be able to fly where the drone pilot can't see them. However, it's important to realize that in the U.S., any drone being used for business under Part 107 has to be registered.
Many of today's popular drones, like the DJI Mini 3 Pro follow the Remote ID guidelines. Here's a simple breakdown of these regulations and the rules for drones that are under 250 grams:
Related Article: Are Drones Safe? Flying Tips, Policies & Regulations
Registration Not Required For Drones Under 250 Grams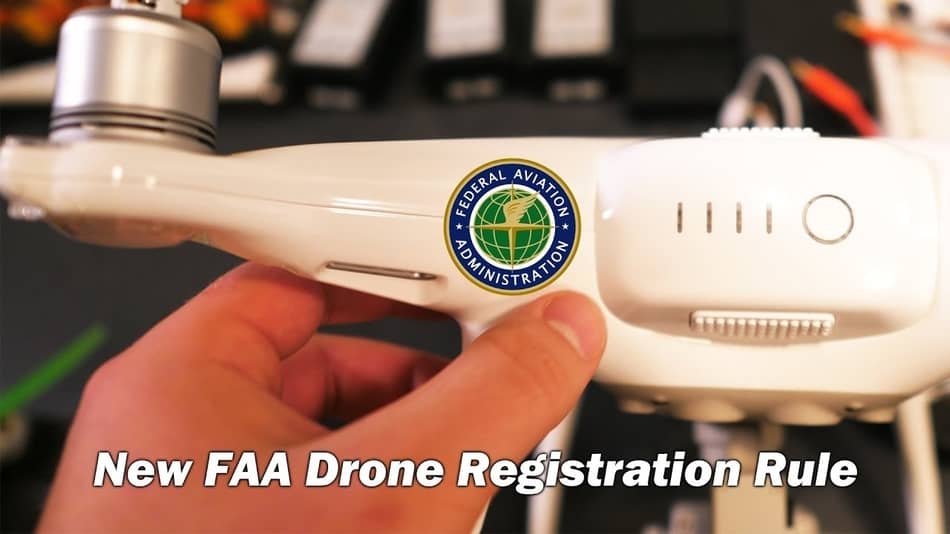 In the U.S., if your drone is more than 250 grams, you'll need to register it by FAA rules. The process for doing this is pretty straightforward. Just head to the FAA's website, set up an account, provide some basic details about yourself, and pay a small fee of $5.
This registration is valid for the next three years. Once you complete this, the FAA gives you a unique number called the registration number. This number should be placed on your drone so people can easily see it. If you own more than one drone, you can put this same number on all of them.
If your drone weighs less than 250 grams and you're just using it for fun, there's no need for registration in the U.S. This not only keeps $5 in your pocket and cuts down one task from your list, but it also means you don't have to share specific details with the government. This might make some drone users feel more relaxed.
Drone Not Subject to Remote ID Requirements
The Remote ID rules by the FAA might be even more important than just registering your drone. These rules were introduced in September 2022. If you're using a drone right now, you don't have to stress about it following the Remote ID rules immediately.
From September 2022, any newly produced drone that weighs more than 250 grams and is used in the U.S. must follow these Remote ID rules. However, the FAA has mentioned they might not strictly check on this for a few more months. Some big drone makers, like the one in California named Skydio, have already said they'll ensure their drones meet these rules.
The situation gets a bit more complicated in the coming year. By then, every drone in the U.S. that's over 250 grams must be set up with Remote ID. Many companies making drones have shared that making their drones ready for Remote ID is quite easy – just a straightforward software upgrade.
Yet, there's a simpler option than updating software. That's using a drone that's completely free from these rules because it's light, weighing less than 250 grams.
Smaller Drones Are Safer
Going for a smaller and lighter drone isn't just about avoiding rules and regulations. Many professionals believe that smaller drones are generally safer. Why? Because the force they produce when they crash is way less than a larger drone.
Back in 2015, the FAA in the U.S. gathered a team of airplane and drone specialists to decide on the lightest drone weight that should be registered by hobbyists. DJI shared in a blog that the group decided on detailed calculations based on energy and speed. They suggested that drones weighing 250 grams or more should be the ones considered for registration, and the FAA agreed with this recommendation.
Drones With a Weight Below 250 Grams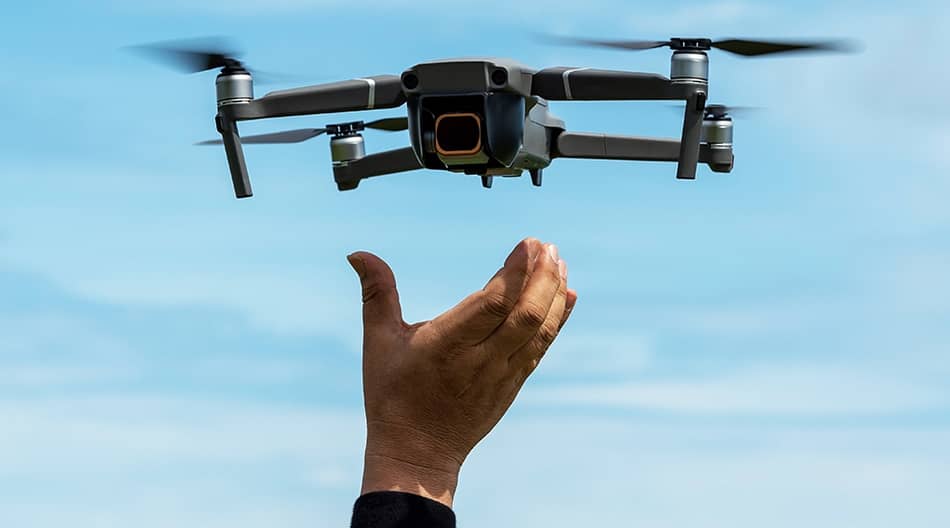 In February 2020, DJI made quite an impact in the drone world by introducing the DJI Mini, known as the pioneer of the best camera drones weighing less than 250 grams. But technology has come a long way since then. While the DJI Mini was great, today's drones have far superior camera qualities. The evolution continued with the DJI Mini 2 and now the DJI Mini 3 Pro, which stands as one of DJI's latest offerings. It's no wonder it's a top pick for those into photography. Here are 2 models that we recommend that are under 250 grams:
1. DJI Mini 3 Pro
The DJI Mini 3 Pro is the latest model in camera drones. It's the best drone under 250 grams and holds a prime spot on Drone Tech Planet's list of most recommended drones for photo enthusiasts. Here are some notable specs of the DJI Mini 3 Pro:
Tri-directional sensor for obstacle detection
34-minute airborne duration
Shoots video in 4K at 60fps
Tips the scale at just under 249 grams
ActiveTrack feature for dynamic following
90° gimbal tilt for vertical imagery, ideal for social platforms.
Moreover, the DJI Mini 3 Pro is more than just a light gadget. It's equipped with DJI's advanced GEO 2.0 geofencing system, ensuring drones don't accidentally venture into areas with potential safety or security risks. DJI has other drones under the 250-gram mark, like the predecessors of the Mini 3 Pro: the DJI Mavic Mini, Mini 2, and Mini SE.
2. Autel Evo Nano+
Autel has been known for creating drones that remind many of the DJI collection. If you think back, there's the Autel X-Star, which pretty much resembled the DJI Phantom but in a bright orange color version. In line with the trend, Autel has its own version of a lightweight drone weighing below 250 grams, named the Autel Evo Nano+.
Some of its most important specs are:
Features a 1/1.28-inch (0.8-inch) CMOS sensor, delivering 50 MP shots
Equipped with an RYYB color filter array and a broad f/1.9 aperture
Tips the scale at just under 249 grams
Ensures sharp imaging with millisecond autofocus using both PDAF and CDAF
Remains airborne for 28 minutes
Includes an advanced obstacle avoidance system.
Related Article: 15 Best Drones Under 250 Grams (0.55 Pounds) in 2023
FAA Authority Over Drones Under 250 Grams
Yes, even if your drone is lightweight and weighs under 250 grams, the FAA can still set rules for it. For instance, if your home is close to an airport, you can't simply fly your drone in your backyard without seeking specific clearance.
To get permission to fly in such areas, it's best to approach the FAA, with LAANC being one of the simpler ways to do so. Rules like not flying out of your direct sight or over big groups of people still stand, even for lightweight drones that are under 250 grams.
Just because your drone is under 250 grams, don't assume you're free from FAA rules. That said, there's no denying the attraction of drones under 250 grams. They skip many of the FAA's usual regulations.
Operating smaller drones is often viewed as a safer choice compared to bigger drones. By dodging some FAA rules, the entire drone-flying experience becomes smoother. With drones that weigh less than 250 grams, there's no worry about being Remote ID compliant. There's also no hassle of figuring out where to place your registration ID number on your drone.
FAQ: People Also Ask
Do drones weigh less than 250 grams?
Yes, some drones weigh less than 250 grams. One example is Autel Evo Nano+. This drone stands out in its category, especially with features like its 4K camera, extended battery duration, and its mode to avoid obstacles. These features ensure an enjoyable flying experience and overall satisfaction for users.
Can a drone carry 1kg?
Yes! The carrying capacity of a drone usually depends on its type – whether it's a toy, a small-sized drone, one for enthusiasts, or a high-end UAV. Some drones can lift up to 5 lb (2.27 kg), while others have an impressive capacity of 500 lb (227 kg).
Final Thoughts
Drones weighing less than 250 grams, like the standout Autel EVO Nano Plus, have become increasingly popular, primarily because they often bypass many FAA registration requirements. Their lightweight design and advanced features such as 4K cameras and obstacle avoidance modes ensure a seamless and enjoyable flying experience.
Furthermore, the reduced weight often implies a safer operational environment, minimizing potential harm during accidental crashes. While drones' carrying capacities can significantly vary, the appeal of sub-250 gram drones is undeniable, offering users flexibility, fun, and fewer regulatory hoops to jump through.