About Drone Tech Planet
Drone Tech Planet will bring you the most interesting things from the drone industry, where we will write about all the topics regardless of whether you are a beginner or an expert. The drone market is currently one of the fastest-growing industries in the world.
Therefore, it would be advisable to make full use of it. There are already many applications of drone use in agriculture, survey and surveillance, forestry to control and protect plants, border control, environmental monitoring, and many more. So, we will do our best to keep up with the latest drone information and news. Mario Poljak
" DroneTechPlanet core mission is to help you get the most out of your present and future drones. To keep you informed about drone news, reviews and most importantly, in flight."

Mario Poljak
Our Story
After drones experienced major Domination in Commercial use in 2013, there was great potential and interest in the industry. I decided that I wanted to join this new World, and I got engaged to learn as much information as possible about drones.  
Now that drones are available in almost every part of the world, their application has gained a wide range in industries such as agriculture, security and surveillance, aerial photography, emergency services, and many more. It gave me the impetus to enter and be a part of this new world, which is tied to drones.
With the experience I have gained over the last 7 years in the drone world and participation in numerous drone events like CES Las Vegas, Drone Show Korea, and Drone Days at Brussels. I decided to share and expand my knowledge and create a large drone community. So I founded Drone Tech Planet in 2018 to promote drone culture.
Our Mission
This website is dedicated to everything related to drone technology, tutorials, buyer's guides, the latest drone news, and product reviews. It does not matter if you are a beginner or an expert because you will find content for both! Things are moving so fast in the drone world, and the only way to keep up with tomorrow is to get ahead today. Don't get fooled by 'experts' who just got their first drone a year ago!
In the near future, the commercial drone space is projected to become a multi-billion dollar industry over the next ten years. For that reason, I will help you to be informed about the rise of commercial drones with the latest news, top brands, prices and product releases in the industry. Here, we will talk also about drone quality, flight duration, warranty, DIY guides, range and much much more. You are invited to join discussions, leave comments or just rate other drones in our collection.
Trust In Us
Although we know that there are many options out there when it comes to drone topics, we will try our best to provide you with the highest quality and the best first-hand information. Our drone tech team and enthusiasts value nothing more than your trust!
We guarantee that we give 100% authority in every article we write and publish. We also know that our readers don't want anything but the best, so we stick to the best and verified information.

Welcome to Drone Tech Planet,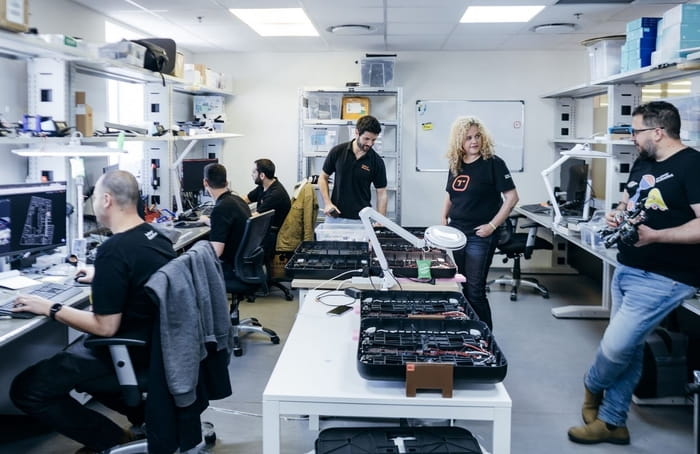 I wish you happy reading!