How To Sell Used Drone? 6 Best Ways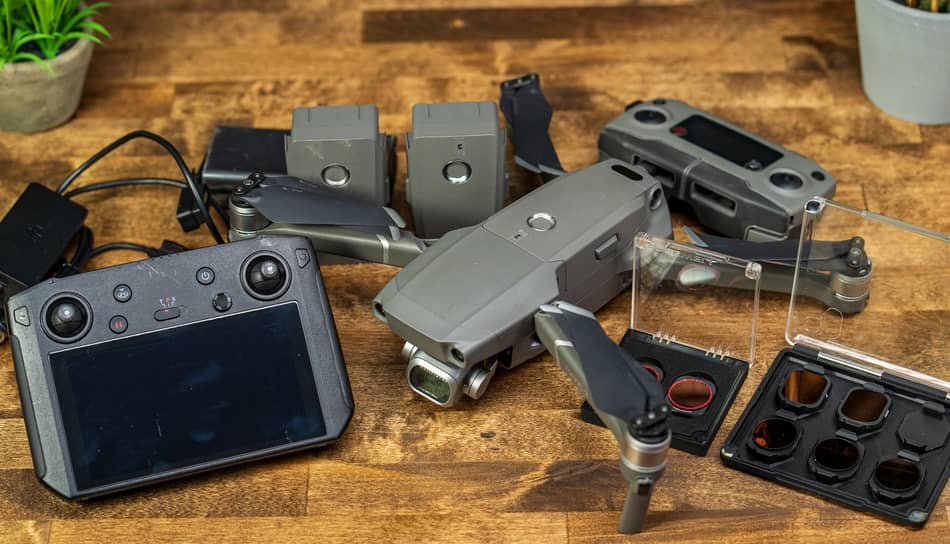 If you're considering selling your old drone, you're probably looking for a newer, more advanced model. Great for you! The demand for personal drones has increased, and every new model on the shelves tempts enthusiasts to update their old devices with new ones to stay in the trend. If you're thinking of selling your old drone, there are several things you should consider. In this article, we'll talk about that. So, let's start!
How to Sell Used Drone? The best methods to sell your used drone are through places like BuyBackWord, showcasing your drone on sites like eBay and Drone Trader, or offering it up to locals on platforms like Facebook Marketplace. You can also look for online groups and communities or even ask your friends to buy it.
Remember, as time goes by, the value of your drone is likely to decrease. Therefore, it's smart to act promptly and list your device for sale before newer technologies outdate the older ones. However, this is not all. In the next chapter, we'll cover some things you should know.
6 Steps to Get Your Drone Ready For Sale
Before you opt to sell your drone, here are the things you should do first:
1. Remove FAA Registration
If you've registered your drone as per Part 107, removing its registration from the FAA is very important before you sell it to a new owner. This step is crucial to perform. Imagine if the next user flies it to the places where it is not allowed or gets into an accident – you don't want to get blamed.
It's clear that once you've sold your drone, you don't want any connections to it. To do this, go into your FAA profile and tap on the Manage SUAS Inventory. Here, you'll find all the drones that are linked to your name. Find the one you're planning to sell and press the Cancel option.
2. Make A Backup Of Your Photos And Videos
Keep a complete backup of all your pictures and videos that might be on the hard disk and the SD card. After securely storing these files, you can clean up the SD card, preparing it for the next person using it. Delete everything from the drone so the new owner doesn't have any of your footage.
3. Clear the Cache On Your Drone
The first thing you should do is to clear the cache from your drone. This can be done by linking to a drone by using the RC wire and launching the drone's application. It's very important to set up your drone again to remove all saved videos and photos and get the camera stabilizer to its original setup.
4. Prepare All Extra Accessories For The Drone
Remember to pack everything you might have for the drone, like spare batteries or safety propeller cover. Throwing in these bonus items and the initial box can increase the amount you get when selling your drone. Plus, it often makes sense to give them away because they probably won't fit or be compatible with the new drone model you will buy.
5. Make Good Photos Of Your Drone
When selling up your drone, make sure you snap good and quality pictures of it. Avoid using generic images you find online, and ensure you use only your drone's pictures. Capture between 5 to 10 detailed pictures, showing every part and view of the drone and its equipment. The more images you provide, the more attractive your listing will be.
6. Give More Info About Your Drone
When you are selling your drone, describe it as much as possible. Also, share details like its flight time, any extra parts that come with it, and if it still has a warranty. By providing a thorough description in your ad, potential buyers will likely have more confidence in you, and you will develop trust with them.
Related Article: How To Choose The Right Drone (UAV)? Drone Buying Guide
6 Places To Sell Your Drone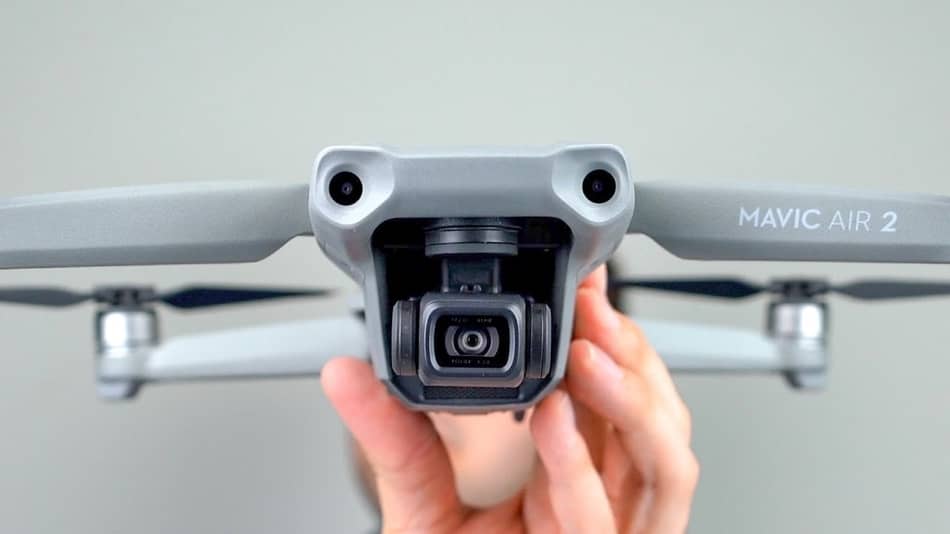 1. BuyBackWorld
If you're busy and don't like the idea of handling queries or setting up meet-ups with buyers, BuyBackWorld might be a simple, stress-free option for you to sell your drone. While you might not make as much money as other selling methods, their trade-in prices are reasonable and straightforward.
Reviews
BuyBackWorld has built a reputable name, earning 4.4 stars on Trust Pilot with plenty of satisfied customers voicing their positive experiences. It's very important to know this, especially since you're handing them your drone. However, like any platform, it has its pros and cons. Here are some of them:
I explored their site and got a quote for my Mavic Mini 2. They quoted a price of $200.00 for my drone in prime condition, which seems reasonable given there are no extra charges for shipping or any hidden fees.
Additionally, they proposed a price for the intelligent flight batteries of the Mini 2 at $7.00 each. I found this very low, especially when considering their original price. Still, if someone is selling the drone, they might as well include the batteries. After adding all three batteries, the total was $200.00 for my entire set. They then let me print a free shipping label or request a package to return everything.
After getting the drone and reviewing its condition, they promised to send your payment within two days. There's a range of payment methods you can pick from, like receiving a traditional check, having it directly deposited to your bank, getting paid via Paypal, or choosing a prepaid debit card.
Review Summary: The procedure is simple and user-friendly, offering a swift way to turn an unused drone into immediate money, saving the trouble of advertising it online and negotiating with potential buyers.
But, I noticed that after selling them my drone and its batteries, I'm left with all its equipment, like the propeller shields, lens covers, and storage bag. There may have been a greater overall price if items had been sold on another website.
Advantages: This method is very simple and easy, with no extra charges and free shipping.
Disadvantages: They're mainly interested in DJI brand drones, don't offer additional for accessories, and there's always the risk associated with shipping items.
2. Find Online Drone Groups
When you put up your drone for sale on Facebook Marketplace, think about sharing it with drone community groups, too. This way, folks passionate about drones will see your listing, helping you sell faster or maybe even buy it.
There are plenty of Facebook groups where people buy and sell drones. By showing your drone in these groups, you'll likely meet someone eager to get a drone like yours, making it easier to sell it swiftly.
3. Use Drone Trader
Drone Trader is a site where people in the USA and Canada can list their drones for free. While many people use platforms like Facebook or Marketplace, some don't. So, selling your drone on various sites might help you sell it faster. Listing your used drone on Drone Trader is cost-free, and it's a great spot to find people who are really interested in buying a drone.
4. Sell on eBay
Listing your drone on eBay lets you access a wider range of potential buyers worldwide. However, there are some challenges to consider. One of the primary problems is the costs associated with using eBay. There are fees for listing and selling your drone, plus potential return problems.
Now, eBay permits buyers to return items and get a full refund within 90 days of buying, which can be a little bit tricky when you're selling tech items like drones. Still, many find eBay a useful platform to sell their pre-owned drones.
To get an idea of your drone's current market value on eBay, use the 'search' tool. Type in the model of your drone, then select the option to view 'sold' items. This helps you set a reasonable price for your drone.
eBay gives you two selling choices: setting a fixed price or auctioning it off. If you choose the auction route, set your starting bid at the lowest amount you'd be okay with receiving. Remember, several expenses are tied to eBay selling, like listing fees, a percentage of the sale price, PayPal transaction fees, and shipping charges.
Given all these factors, price your drone to cover these costs, ensuring you still make a good amount once the transaction is complete.
Advantages: Can access a vast pool of buyers; potential for higher selling price.
Disadvantages: Several fees to consider; risk of the item being returned; might not sell.
5. Find Online Stores
The option of selling your old drone close to home can often yield the best profit. Websites like Facebook Marketplace or Craigslist let you advertise your used drone to neighbors and residents nearby. This way, you can meet face-to-face, swap your drone for cash, and provide assurances on the spot.
A few buyers might hesitate to purchase a second-hand drone from someone they've only met online. By selling within your community, you can demonstrate that the drone is in good condition. This hands-on approach is a big bonus for many purchasers. Plus, avoiding the postal service and directly trading your drone and its extras for cash is a straightforward and efficient process.
Advantages: No shipping problems, zero listing fees, instant cash in hand.
Disadvantages: Not everyone feels at ease with in-person transactions.
6. Give Away Your Drone
Giving your drone to a place like a school, camp, or any non-profit group can get you a tax-free based on the drone's worth. It's an easy method to benefit from your old drone and, at the same time, help out a worthy cause.
If you want to learn more about this topic and how to sell a used drone, be sure to watch this YouTube video:
Related Article: 10 Best Drones Under $50
FAQ: People Also Ask
Can you resell DJI drones?
Yes, it's possible to resell DJI Drones. To put your DJI drone up for sale, here's what to do: First, get your drone ready. Make sure to deregister the drone, give it a good clean, and collect all its extras and papers. Pick a place to sell: You've got many choices, but the best ones are eBay, Amazon, Gumtree, Craigslist, or even drone-focused spots like DroneTrader.com.
Does DJI buy used drones?
Yes, DJI can buy your drone. Check out the DJI Trade-In Program, where you can exchange your qualified drone and get credit to buy that new DJI drone you've been eyeing. Skip the fuss of selling it yourself and appreciate the straightforwardness of our trade-in option.
Final Thoughts
Selling a used drone requires clear communication of its condition, features, and history to potential buyers. High-quality photos and an honest description can increase trust and appeal. Ensure it meets legal and safety standards to avoid complications.
Lastly, choosing the right platform and setting a fair price will expedite the selling process. Always prioritize the buyer's and your safety during transactions. I hope that this article has helped you, and if you have any additional questions, feel free to comment below.