How To Choose The Right Drone (UAV)? Drone Buying Guide
To know how to buy a drone, you need to understand how to choose a drone. So, how to choose the right drone for you? Probably, for some, acquaintance with quadcopters began with a small model, equipped with a simple camera and a flight time of only 5-7 minutes.
But this could be quite enough to become interested in this topic and arouse the desire to fly as much as possible. Thanks to the low initial cost, quadcopters, unmanned aerial vehicles, drones – call them whatever you like, have become so popular these days. 
Their price is lower than radio-controlled airplanes and helicopters; special knowledge and skills are not required for control, and depending on the size, you can launch them in the yard or in your living room. However, there are some important points to know if you are considering buying a drone. So let's get started and see what is important when choosing the right drone for you.
So, Which Drone is Right For You?
If you are picking up your first drone or looking for a gift for a child, we recommend that you pay attention to inexpensive, but reliable models from well-known manufacturers that can please you with excellent workmanship, good battery life and a wonderful appearance.
If you are engaged in photo and video shooting and you are going to expand your creative potential due to shots taken from the air, your choice is an advanced drone with a high-quality camera equipped with an image stabilizer. In this situation, it is important that the GPS module is installed in the drone. It will greatly facilitate control and give you the opportunity to program the flight path, and, accordingly, the plot of the video. We also note that in the case of professional use, battery life and structural reliability are more important than maximum speed or a particularly beautiful design.
At the same time, if you often go to ponds or like water sports, a floating transformer drone is an excellent choice, which, if desired, can be turned into a regular flying radio-controlled drone.
Another popular use case is the study of inaccessible places, abandoned territories, hidden structures, buildings and passages. In this case, the land drone with the ability to climb stairs, jump and overcome various obstacles is the ideal choice for you. For such a use case, an important and useful feature of the drone will be the presence of night lighting and a good, sensitive camera.
What is Important When You Are Buying a Drone?
The most important thing in choosing a drone is to buy the product that suits you. If you have no experience driving a drone, you may want to gain experience by purchasing a toy drone for around $100. It is hard to buy a full-fledged drone that suddenly costs more than $1,000 and crash or cause an accident.
Second, it is also important what purpose the drone will be used for. If you want to take aerial shots, you need to buy a drone with a camera. It is also important to take what kind of photography. If you are particular about piloting, it is better to select a radio controlled type drone, and if you are particular about aerial photography, choose a type that can fly autonomously.
Budget is also important, and if you want to fly a drone for your hobby, you can purchase it from around $200. A drone equipped with a camera function can also be purchased from around $400. The higher the functionality, the higher the price of the drone, so consider a drone that fits your budget.
In addition, the presence of after-sales service is also important. Most drones are made overseas, but after-sales service is inferior to Japanese drones. There are also disadvantages, such as when you want to replace parts or if you are a foreign product, it is difficult to contact us easily.
How to Buy a Drone And Where? 
There are five main ways to buy a drone. First, purchase at a major electronics retailer. A sales representative with knowledge of the product is always on hand so you can get advice, and if you have a drone corner, you can purchase while looking at the actual machine.
Next is the purchase on online shopping sites such as Amazon and EC sites specialized in drones. Not only is there a wide selection, but peripheral accessories can be purchased at the same time. You won't be able to see the actual machine, but it will be more convenient to buy it without having to go to a home electronics store.
In addition, there are also methods of individual transactions using Yahoo auctions, etc., and methods of individual import from overseas sites. If you know how to buy a drone, you may get it as cheap as possible, but I would not recommend it as a beginner's way! 
There are problems such as product warranty and technical problems, so it can be said that this is a high hurdle buying method for beginners.
3 Types of Drones
1. Beginner Drones (Learn To Fly)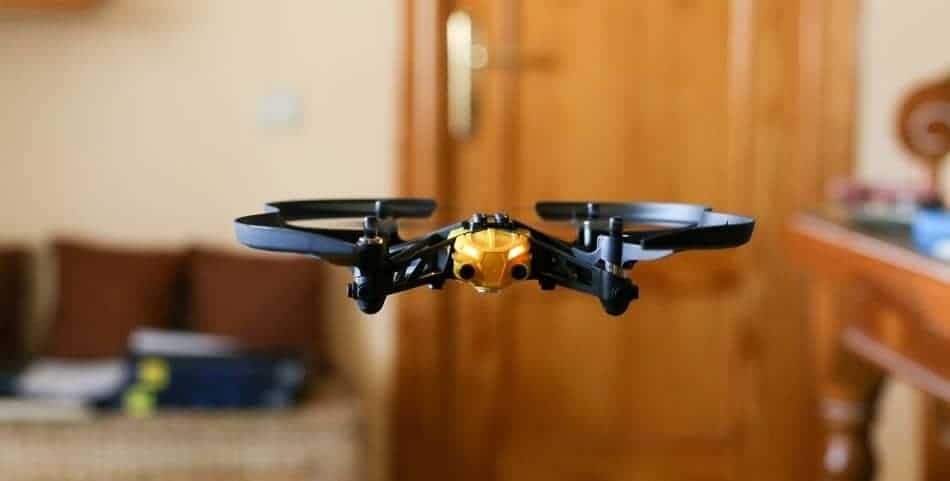 The drones specially adapted for beginners are generally quadricopters (4 propellers) very light, small, and solid. This last criterion being essential to allow to become familiar with the airspace and the handling of your new drone without crashing from the first flight. 
Discovering and perfecting the art of piloting a drone via a radio remote control or a smartphone indeed requires a few hours of flight before fully mastering take-off, flight time itself and landing. 
Located in a price range from around $100 to $500, these drones are nevertheless equipped with an on-board camera, and offer some intelligent flight functions, but their low cost generally results in equipment, functionalities and video quality. more limited than the more expensive models. 
Their low price also explains their main weaknesses: reduced autonomy and the impossibility of being able to fly as soon as a strong wind occurs .
> Check Price, reviews and pics <  (for this class of drone)
2. Drones for Aerial Photography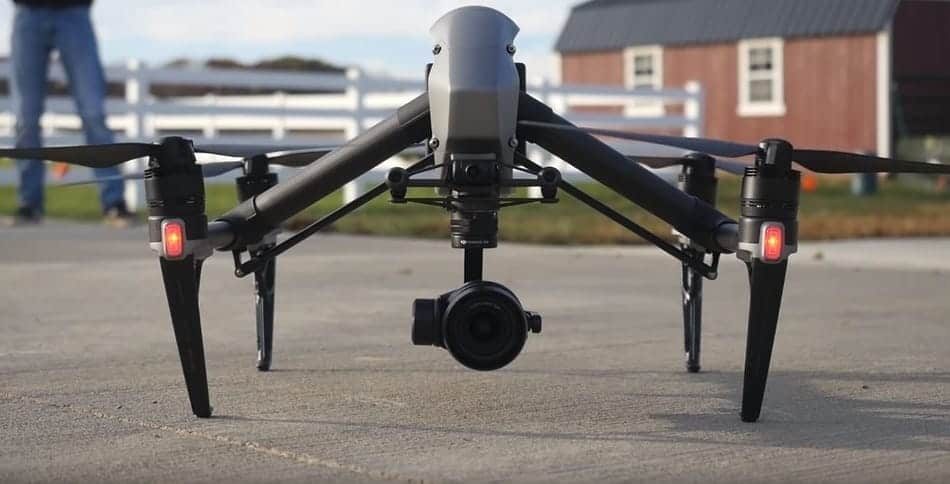 The main characteristic of this type of drone, sometimes called "flying camera" or "camera drone", is to carry a high quality camera capable of capturing and restoring impressive images, to have a large number of functions.
The budget necessary to afford such a device is obviously higher than for a mini drone, but the pleasure felt and the impeccable quality of the images obtained greatly compensate for this price difference. A true leader in this market, the DJI drone brand offers several models considered to be safe values, capable of providing results worthy of a professional drone: the DJI Mavic Air drone, which also exists in Pro version, has a 4K camera as well as a multitude of sensors and processors and can fold down to achieve record compactness. 
The brands Yuneec, Parrot (drone Bebop 2), and PowerVision are not to be outdone and offer quality equipment, but which can be put in the hands of a beginner pilot, for little having the means and doing its first tests, respecting the usual instructions.
> Check Price, reviews and pics <  (for this class of drone)
3. The Racing Drones
This category well apart is intended for thrill seekers , eager to demonstrate dexterity in piloting their drone and performing looping and other acrobatic figures. Speed and maneuverability are therefore the essential criteria for choosing a racer drone. 
The practice of drone racing generally involves embarking on customization , changing parts, and therefore in mechanics and electronics. A racer drone is therefore built by adding spare parts of its choice (engines, propellers, controllers) on a multirotor chassis. Some chassis brands perfect for beginners in this discipline can be cited for their affordable prices: AstroX, Armattan, BoltRC, or even iFlight-RC.   
> Check Price, reviews and pics <  (for this class of drone)
What Are The Most Popular Drone Manufacturers? 
Although many manufacturers are entering the drone market, DJI is a popular manufacturer that accounts for 70% of the market. They are sold widely, from low-cost drones to professional ones. 
It is also popular among professionals who work in aerial photography, and it is attractive to handle single-lens cameras. Parrot drones are also popular. It also handles agricultural drones that can be mapped and monitored. Of course, a wide range of products are available, from low-cost drones to professional ones.
3 Best Drone Manufacturers:
• DJI
The largest manufacturer in the drone industry based in China. It has been favored by many users, from entertainment to professional drones. It also features a wide lineup from low-priced entry models to high-end models. Among them, the "Mavic" series with various types are popular. The Mavic Mini is a compact, easy-to-use and easy-to-operate drone, and the Mavic 2 Pro is a full-fledged aerial drone.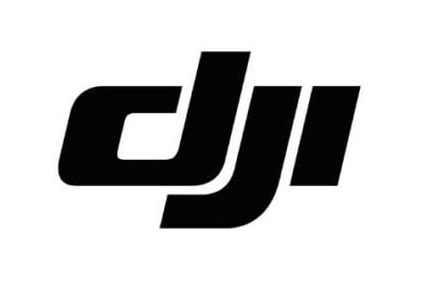 • RYZETECH
The small drone "Tello" that even beginners can easily control is popular. Equipped with a DJI flight control system and Intel processor, even beginners can easily control the drone. Intuitive operation is possible with a smartphone using a special application. It is highly regarded as a drone that can be enjoyed by children and adults.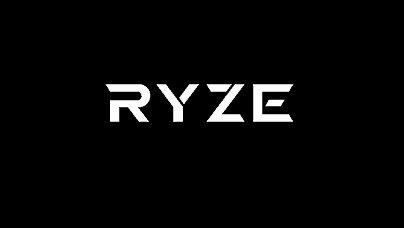 • Parrot
A drone maker based in France. Parrot products are compatible with smartphones and tablets, and products related to vehicles. Drones range from low-priced entry models to full-fledged high-end models. Among them, ANAFI, which supports 4K HDR video shooting, is popular, and is recommended for those who want to stick to high-quality photos and videos.
What Budget Are You Willing To Spend For a Drone?
– From $20 to $300
For this price, you will find drones of very small size and others a little larger mainly designed to fly indoors or in the absence of wind. Supplied with a radio control, these drones are perfect for learning piloting (better to take an impact resistant one and fitted with protections for propellers). However, their range is generally limited to a few meters and, when they can film, the quality is rarely there.
– From $300 to $1000
By targeting this price range, not only will you be able to film, but in addition you will benefit from a range of several hundred meters and better autonomy. 
In addition, most of these drones are controlled from an app to download to a smartphone or tablet that provides access to sometimes very useful features (see paragraph "Useful features").
– Over $1,000
These very powerful drones, with extended autonomy, enhanced range and many features are mainly intended for experienced amateurs and even professionals. You will certainly not pick wrong drone in this price range as every drone is equipped with super equipment and sensors. You just need to know what specifications you need and what your drone will serve you.
Related Article: What is Anti-Drone UAV Technology?
Things To Pay Attention When You Are Choosing a Drone
When choosing the most suitable type of drone, the main thing is to determine what tasks you are going to solve with the help of a drone, what you need: speed and large radius of action or maneuverability and accuracy. When a decision is made about which type of drone  suits you, the other selection criteria depend on the type of work for which you purchase a drone. Let's look at a few basic characteristics that you should pay attention to if you plan to buy an drone (UAV):
• Flight Duration
This is one of the key characteristics of drones; it depends on it how much area you can take in one flight, and therefore the economic efficiency of the work. Models of the same class often have approximately the same flight duration. 
It is important to understand how this assessment is made. Usually, the maximum flight time is indicated under the most favorable conditions (full calm, temperature +20°C). Some companies publish flight times without payload (cameras) to attract customers. After setting the payload, the flight time of such drones can be reduced by up to 50%. 
Therefore, before buying, it is best to ask the manufacturer for a demonstration of the drone to see for sure how much it can be in the air. Flight time should be considered together with carrying capacity and take-off weight. The ability to install various payloads and additional equipment depends on the load capacity. The mass of the device affects the stability of the drone in the air, therefore, the heavier it is, the more stable its path and higher quality of the images.
• Payload (Extra Weight)
Different types of payload can be installed on the drone: photo or video camera, thermal imager, magnetometer, gas analyzer or laser scanner. The type of payload, as well as the type of drone, should be selected based on the tasks and what data you want to receive. For topographic, geodetic and land surveying survey materials must comply with regulatory documents.  
If you do not need high accuracy, you can use less expensive camera models and do without high-precision navigation equipment. If you choose a drone with a replaceable payload, make sure that no additional tools are required for the replacement, and the electronics automatically determines the type of payload and can control it without additional configuration or flashing.
If you choose a drone for agriculture, then you need a camera that can shoot in the near infrared range. This is necessary to calculate vegetation state indices, for example, NDVI. 
• Reliability and Portability
It is very important that the drone is reliable, portable and does not require long preparations for launch. Reliability is primarily determined by the materials used. They should be light and strong enough to withstand flight loads and, more importantly, loads during landing.
Composite materials provide the necessary rigidity and strength, but may not be flexible enough and resistant to shock loads. Polymeric materials are able to withstand impacts, not break during deformation and retain their shape, but are not able to provide structural rigidity. Therefore, the best use is the joint use of polymers and composite materials.
Drones portability is achieved by solutions such as a folding frame or a modular design. The most convenient are those drones that can be placed in a durable transport case and transported in the trunk of a car. The preparation time for a drone by one operator should not exceed several minutes.
• Weather Conditions
Another important characteristic of drones is the weather conditions under which it is possible to perform flights and also to obtain high-quality shooting results. Wind speed, precipitation and air temperature can significantly limit your capabilities if the purchased drone is designed only for flights in conditions close to ideal.
For serious work, you should choose professional equipment designed for use in a wide temperature range and able to withstand significant wind speeds. And if you plan to use the drone in harsh conditions, for example, high in the mountains, at very low or high temperatures, then most likely you will need a drone model specially adapted for these conditions.
Useful Features to Have On Your Drone
1. Autonomous Flight and Automatic Modes
Some drones are capable of flying alone, without being piloted. For this, it is sufficient to have previously indicated to the device a series of waypoints by means of specific software. It is even sometimes possible, by pressing a simple button, to make the drone carry out pre-recorded effects (turning around a subject, for example). "Follow me" mode.
Thanks to this, the drone follows a moving subject without the pilot having to intervene. A particularly interesting feature for athletes wishing to film their exploits (skiers, cyclists, etc.). Be careful however, on some drones, this mode is chargeable.
2. The Immersion Flight
Also known by the acronym FPV for "First Person View", immersion flight allows you to fly a drone as if you were on board, by equipping yourself with a special helmet. Many advanced drones have this capability, giving you a completely different perspective on flying a drone.
3. Obstacle Detection
Thanks to this feature, the drone stops automatically when it detects an obstacle (a tree, a building, a person, etc.). Useful to avoid accidents and protect it. Be careful however, because most are not able to detect obstacles at 360 °.
Steering by gestures Some drones can be controlled by movements. It only takes one gesture to move it back or forward, another movement to take a photo, etc. This feature is not essential, but rather fun.
Drone Cost Vs Quality
An important factor when choosing a drone is its price. Naturally, models whose price is lower seem more attractive. But do not consider the cost of the drone separately from the above characteristics.
You should pay particular attention to what exactly you get for your money. Does the manufacturer offer training, technical support and warranty? 
Remember also the costs of operating and repairing your drone. From this point of view, it is more profitable to purchase quality devices, since it is quite simple and inexpensive to replace or repair an individual parts. 
In the case of a single-hull solution, it will be necessary to send the entire drone for repair, which will entail additional costs. Comparing the prices of drones, it is worth comparing their maintainability, the availability of spare parts and the declared resource of components. 
My Opinion on Which Drone to Choose in 2020?
You will understand since you have been browsing our blog, we are highlighting the DJI brand which for me is the best on the market at the moment (we don't have a share with them, I promise!). No competitor is capable today of reaching their ankle. 
Due to the performance and the depth of the product range, the reliability of drones brings serenity and security during flights. All these drones are equipped with high-technology sensors. The controller's intelligent flight modes help to fly easily even if you are a beginner, and allow you to focus your attention on the camera. 
But the big advantage revolves around stunning photo and video renderings. Buying the DJI brand is an investment you will not regret. Prices remain high, sure, but you know where you put your money.
The 5 Most Popular Drones on The Market Today
Conclusion
In this article, we covered all the major issues and the reasons for how and what is important when choosing a drone. In order to choose a drone fro the job that will pay off and make you a profit, make sure to check the quality and characteristics, reliability and performance. If you need a drone for recreational purposes, there is no mistaking it, and the price is very affordable. 
The ideal drone (UAV) should be easy to use, portable and provide quick preparation for launch. It should offer a choice of several types of payloads, have intuitive controls and provide integration with professional photogrammetric software.