What is Anti-Drone UAV Technology?
For some time small drones have been used as weapons of war in Syria. We also recently had infringement of airspace at Gatwick Airport in December 2018. If some of the terrorists succeed in attacking an airport or another critical part of the infrastructure using a drone, then it would rise a question why there was no defense against unmanned aerial vehicles
What is Anti-Drone Technology or defense system and why we need it? Anti-Drone Technology or defense system allows neutralization or disabling any kind of Drones in the area. Drones or Unmanned Aerial Vehicles (UAV) systems have been utilized by military forces for years. This Anti-Drone Technology systems play a vital role in the security of some countries and territories. How technology is evolving more and more in the last few years we have seen a dramatic changes in the availability of low cost drone and UAV platforms. The new "cheap" Drones contain an impressive array of features that previously were only available to the Air Force.
The big companies like DJI and the Phantom Drone, allowed that today everyone can buy and access to reliable flying spy cameras. While some consider this as the burgeoning UAV industry, it poses serious security issues for a wide range of industrial, military and civilian locations. A low cost of Drones could easily be used for everything from spying and surveillance to actually delivering terror from the sky. The threat is very real and the only solution for this is an Anti Drone System. 
Anti-Drone Technology by U.S Air Force
The Drone Guard system is equipped with drone detection and tracking algorithms and it also has 3D radars that can detect airborne targets from a range of 10km to 20km. This system works so that when it notices a drone in its radius, it sends a signal and returns it to its starting point from where it came or it crash it down. This drone-incapacitating system has been sold in plenty, but the Israeli military does not want to reveal customer names for security reasons.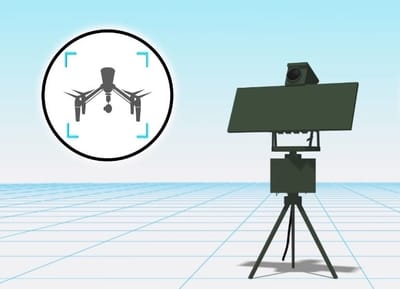 Anti-drone system protects against spying. This company has made a system that can help protect against the unwanted intrusion of drones fitted with cameras. Sky drone air is an anti drone surveillance system that can detect drones up to a kilometer away. He manages this by having a multiple sensors which allow it to reveal information about a nearby drone such as its model. It can also interfere with the drones radio frequency and even take over control such and thus gives him the right to return to its original position or it breaks down to earth..  The system is being marketed to police departments, defense departments and airports.
Using Eagles to Take Down Drones
Dutch police are tackling a high-tech problem with a low-tech solution. Training Eagles to take down drones. This is till in the testing phase, but police is using new flying squad Eagles to neutralize drones flown by criminals or terrorists. Dutch police spokesman explained that the eagle see the drones as prey. Once it has plucked the device from the sky, an eagle will take it to a place where are no other birds or people. The police will make a decision on whether to set up a dedicated anti-drone Eagle unit in the near future. The force said it was also examining several other ways to combat drones including equipment to remotely take control of the devices.
Anti-Drone Weapon
Drone defender rifle uses radio waves to disable drones. Shooting a drone or UAV out of the sky with a shotgun is potentially both illegal and dangerous, but a new equipment may soon provide an effective and nonviolent way of disabling unwanted UAVs. The ohio-based battelle memorial institute, a nonprofit science and tech development company has announced the creation of the drone defender. A shoulder-mounted rechargeable rifle like dangerous equipment that takes UAVs offline with a blast of radio waves. The drone defender weighs just 4.5 kg (10 Lb) and can target a drone up to 400 meters or over a 1000 (300 feet) away.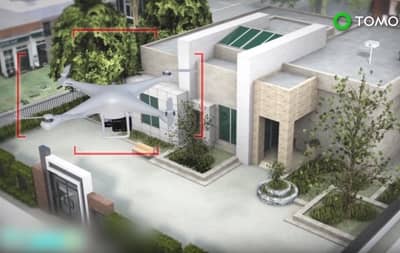 The rifle fires ways of electromagnetic energy tuned to common GPS and M frequency, disabling the UAV by blocking it from receiving command. The radio waves from a drone defender should activate the disabled drone safety protocol, making it hover, land or return to its point of origin. They said the defender could be used to protect prison, schools or historical sites and of course has military and law enforcement applications as well.
Anti-Drone Laser System
China said it is tested in anti-drone major systems that can shoot down to slow-moving both flying drones. The system is able to detect small aircraft witch is in 2km radius. The system whose name translates as "low altitude Guardian" and then intercept these aircraft if they are traveling at an altitude of less than 500 meters and it speeds below 50 meters per second. It can shoot them down 5 sec after detecting them, The laser systems allowed to be fired from 6 positions or mounted on vehicles. According to the official Xinhua news agency, the system is expected to play a key role in ensuring security at major events in urban areas.
List of 4 Anti-Drone Defence Systems you can buy
https://www.youtube.com/watch?v=UOC-vqtQyaE
1.Drone Defence: Offer a selection of countermeasures like SkyFence, which activates a virtual wall around a perimeter and AeroSentry which detects a drone's RF signature up to 5km away. Detection utilises leading edge software which is incorporated in and defined such as artificial intelligence with radio technology that delivers superior results, reach and performance.
LINK: Dronedefence.co.uk
2. Drone Shield: DroneShield offers a complete system of products and services to aid your security team in the defense of threats made possible by drone technology. This system works so that the radar sensor tracks a moving object and by this it separates it from the background so it can sort trees and birs.  This multi-sensor analysis allows us to detect drones with high accuracy, delivering low false-alarm rates.
LINK:  Droneshield.com
3. Guard From Above: We can safely say that this is the first company in the world that is using Birds of Prey to hunt drones.  They have been researching drone related incidents and contra drone (C-UAS) solutions since 2013. They also have been successfully working with the Dutch National Police on developing the C-UAS Bird of Prey solution to a Operational deployment measure. GuardFromAbove is situated at The Hague Security Delta Campus in The Hague, The Netherlands and are helping clients around the world on building their own C-UAS Bird of Prey capability.
LINK: Guardfromabove.com
4. SkySafe: What SkySafe provides is advanced radio engineering which provides military, safety and commercial customers better detecting and disabling drones. This company offers ideal solutions for protecting users and public objects from drones. They use tools based on a mobile or fixed platforms to protect themselves against potential threats and risks that drones can bring.
LINK: Skysafe.io
Conclusion
Today, the terrorist threat is increasing and these things have to be taken seriously. A low cost of Drones today could easily be used for everything from spying and surveillance to actually delivering terror from the sky. Big attention is now turning to proactive defence systems and Anti-drone technology. There is already a big choice on the market in this technology. It is possible to spot the drone targets from a range of 10km to 20km. Fortunately, until now, there have not been any major attacks organized by Drones. But as technology is developing more and more, the question is when a major incident will occur.