Drone racing is a sport type where participants control drones, and they strive to build extremely fast and agile drone so they can fly the path in the fastest possible time. These drones are equipped with cameras while person who controls the drone is using FPV (First Person View) systems. FPV flying means that pilots only see what the drone sees. The main goal of drone racing is identical to any other racing sport, to finish first and to have the fastest lap time. It all started in Australia in late 2013 and early 2014 where a number of amateur pilots teamed up and organized the first little contests. Drone racing is already starting to take off, and some big sponsors show interest in this new sport that is coming.
Looking back over 5 years, drone racing has come as a wonder as far as the development of this industry is concerned FPV Drone racing has a very good prospect to become extremely popular in the future. There are pilots that fly using FPV monitors, where others pilots are specialized with FPV goggles to give them a more immersive experience. Drone racing could be the sport of the future, and it could also be a flop but right now the money and momentum behind it only seems to be growing.
Drone Racing League
The Drone Racing League (DRL) is a professional racing league that operates internationally. In DRL pilots are using small, agile and fast drones that move on the given track. The only way and not to lag behind the competition is to use FPV goggles. Custom-built drones achieve speed above 100 MPH through three-dimensional courses. Drone Racing League was founded in 2015 and launched publicly in January 2016, DRL is broadcast on ESPN, Sky Sports. DRL recently launched the Artificial Intelligence Robotic Racing (AIRR) Circuit, an autonomous drone racing series. To attract even more people, DRL recruits drone pilots from around the World to compete on original courses. The competition is taking place so two groups of six pilots compete during separate rounds of SemiFinals, and the fastest three pilots from each group move on to the Finals.
What Do I Need To Get Started?
First thing you need to buy is actual decent racing drone that's not going to break up and where you still gonna be able to thrash around. Next thing you need to buy is a set of FPV googles. On the end you're gonna need to get yourself a radio with the receiver, a battery charger and a battery. Obviously depending on what quality you choose, you should not go under $300. Point is this can be a really good kit that you can get for that money. You will break stuff. And you'll need to replace and repair it. If you go any cheaper you're going to be buying some inferior product and you're not going to have a very good time. Full racing drone (for PROs) set up will cost you about $1,500.
What you're going to get for $300 and what we're going to need to start with FPV racing :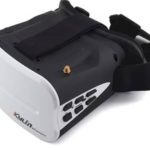 Organizations
MultiGP – governs and sanctions drone racing events internationally, with over 21,000 members and over 800 chapters worldwide.The organization is the only drone racing league which hosts frequent competition-based tournaments, free-fly gatherings and casual events by executing the most successful grassroots and professional racing initiatives in the history of the sport. 
Drone Racing League (DRL) is the current global leader in competitive drone racing. The world's biggest league is DRL, and has the most participants of any other world league. Most often these pilots participate in several races during Drone Racing League. DRL is the only league that pays their pilots a livable wage in exchange for their piloting 
DR1 Racing asks its members to bear the cost of the equipment with which they will participate, similar to battlebots, with various races and formats airing on television. The six episode inaugural season had episodes viewable at various times on Eurosport, CBS, Fox Sports, Discovery Channel, beIN, and Twitch.tv.
World's First $1 Million Drone Race
The World Drone Prix is by far the biggest drone race yet. The total prize of the tournament is a $1 Million. With the winning team laying to claim to $250,000 all stumped up by the United Arab Emirates. Prize money for ordinary drone races is normally at least 10 times less than this. There were 32 best pilots in the world of Drone racing. The 32 teams of 5 were invited to race. Dozens more join them of their own backs. Teams have traveled from every corner of the World, not just for the prize money, but for the track. Compared to the commercial quadcopters built for photography, these drones are much smaller and lighter. Made to raise it up to a 100mph, they're custom made, stripped down for speed agility and endurance.
It's a growing community of tech loving thrill-seekers, young and old, some with jobs, some with kids and some of them are still in school. But for most of them it's more than just a hobby. It have a big potential to get big. We're looking at a 4 Billion dollar industry by 2020. The World of online gaming with its dramatic rise in viewers generates more then 700 million dollars a year,   
and they are trying to do the same thing in this Drone racing sport. The lot of sponsors are looking at this market placement, but no one's really ready to pop like jump in completely. They wanted to test the water, so the World Drone Prix was like a perfect test for this. Drone racing isn't just for hobbyists anymore, it's entered the big leagues.  
Where Drone Race Is Now?
MultiGP is known as the major, largest and highest quality league in drone racing! There are over 21,000 registered pilots in the World, and MultiGP is the most popular racing event in all other Drone Racing Leagues. What made MultiGP successful is that they have more than 100 races worldwide each week. Remember that Drone Racing is quite fun sport for all agesis and it is NOT expensive as you think. What makes Drone racing very interesting is that the price of this sport is identical to sports with classic video game consoles like the PS4, for example.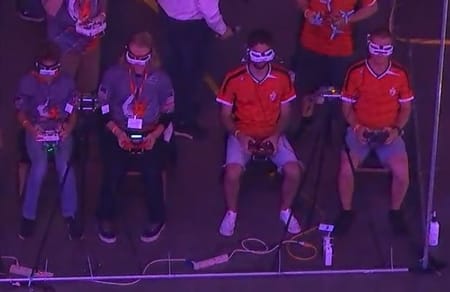 Drone racing is the sport of the future, and its here. It's like a real-life video game. Imagine putting your mind inside a machine that can go from 0 to 100 mph in less than 1 sec. These custom-built drones that are built from the ground up and are completely manually controlled. They're quick and agile and you can fly into places no other aircraft can. MultiGP drone racing league is the largest and most experienced organization in this young sport and without them there wouldn't be much organization towards the whole Drone racing. The people who organize that events ran over 6500 races in the past 2 years and are growing exponentially. Their job is to set the standards of drone racing and showing people how to drone race safely effectively, inclusively and all while having the most fun possible.
Does Drone Racing Have a Future?
Drone racing is part a virtual reality, part engineering feat and part videogame. It's an internet sensation that a small group of fans and entrepreneurs are trying to turn into a mainstream sport. They've already raised 10's of millions of dollars and have the attention of major TV networks. But there's no blueprint for turning a virtual phenomenon into a real-life sporting event. This could be basically the Superbowl of drone racing, the first big test of its potential offline appeal. While every sport now generates viral video clips, drone racing is arguably the only sport to begin. There are still a lot of technical challenges that need to be overcome. 
Racers are having a hard time connecting to their drones, the live video being played is hard to follow. If you're promising people a sport of what you're promising people is a spectator experience and you have to deliver that. Other thinks that you need a different strategy, like you have to start with videos if you want to build an audience. Some leagues has announced funding from a range of sources. The organizers behind the drone nationals announced a partnership with ESPN which will Live broadcast their future events. With more then $10 milions in funding since 2015 community assured that these races will look and operate a lot smoother in the future.
Conclusion
You watched star wars racing? This is the closest thing to that. Drone racing is the sport of the future, and its here.  This sport promises a lot, but there are some issues with viewer ratings and low battery life, where batteries can last up to 3 minutes and need to be replaced. If you decide to drone racing, the smallest amount of money you need is $300 for the gear. For this reason, the information I've chosen to provide here is evergreen – no matter where the industry and hobby is, most if not all of these tips will still apply.