What Drones Does Amazon Use? (2023 Update)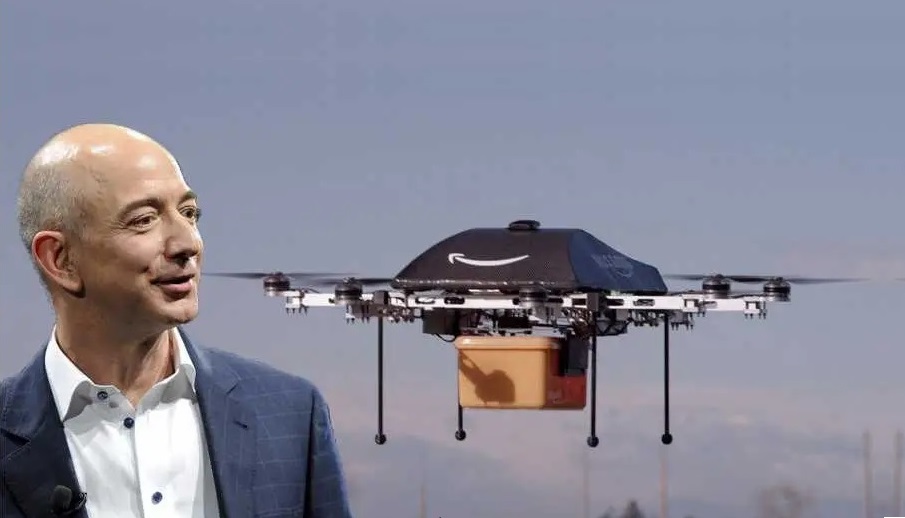 Amazon, the world's largest online retailer, has been experimenting with drones for several years to produce a safe and efficient delivery system that can reach clients on time. As the demand for goods is increasing, drones are one of the solutions. In this article, we'll look at what types of drones Amazon is testing for delivery and the obstacles the corporation faces in developing them. So, let's start!
So, What Drones Does Amazon Use? Amazon is testing its drone, known as the "MK30". Set to begin service in 2024, the MK30 boasts an improved range, expanded temperature tolerance, added safety features, and the ability to fly in light rain. This new drone is lighter and smaller than the current MK27-2 model.
Amazon plans to use this (miniature UAV) technology to deliver individual items to consumers within 30 minutes after placing an order. For a 30-minute delivery from Amazon, your order must weigh less than 5 lbs.
It should be able to fit in the cargo box of an aircraft and within 10 miles (16 km) of any Amazon fulfillment centers where purchases are being delivered. Amazon is about to get a lot airier. This plan is set to be released in 2024.
Is Amazon Using Drones For Delivery?
Currently NO! Amazon is working on drones for delivery through its Prime Air service. The company has completed several successful test flights with its Prime Air drones.
It has gained permission from the Federal Aviation Administration (FAA) to test package deliveries by drone in specific areas. The service, however, is still in development and is not yet generally available to clients. It is only offered in certain areas where customers must meet certain criteria.
Amazon's drones are intended to travel small distances, usually within a 10-mile radius of an Amazon fulfillment facility. Once in the air, the drone uses its navigation software and sensor technology to fly to the customer's location. The drone then descends and hovers safely above the delivery spot, using a GPS to drop the package.
In conclusion, while Amazon has been working on using drones for delivery, the service is still in development and is not yet widely available to customers.
Related Article: What Drones Does Amazon Use?
Does Amazon Produce Drones?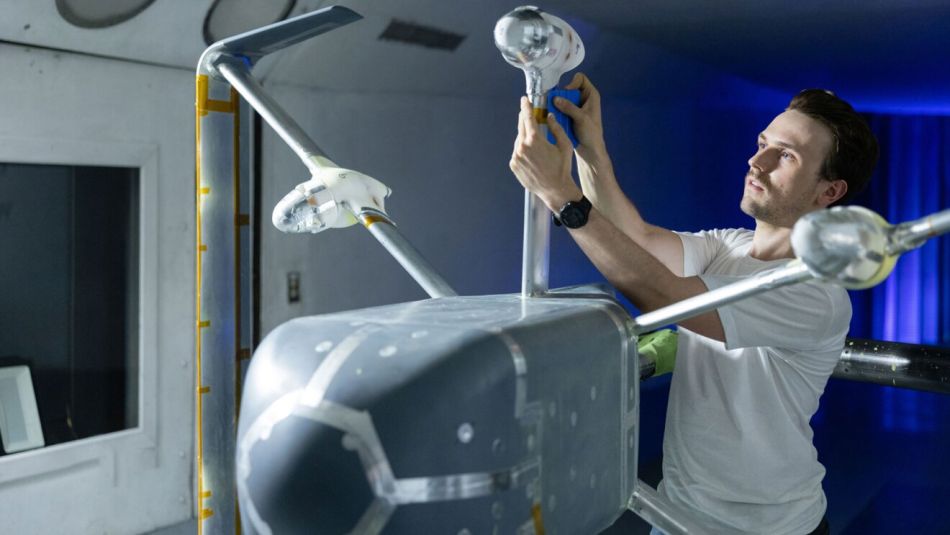 Yes, Amazon is producing drones. They are approaching drone development from both angles. On the one hand, the company's Prime Air team has been working on developing its drones built exclusively for package delivery.
These drones are outfitted with sophisticated navigation software and sensor technologies, allowing them to fly autonomously to consumers' houses and drop products from a winch system. It is, however, still in development and is not yet available to the general public.
Amazon, on the other hand, has been working with other companies to develop drone technology. The company has relationships with various drone manufacturers, including DJI, which has allowed it to incorporate its cameras and software into its drones, enhancing their delivery capabilities.
If you want to learn more about this topic, be sure to read Delivery Drones: The Future of Drone Delivery Business.
Amazon can harness the expertise and experience of other companies through these agreements to better improve its own drone technology.
Finally, Amazon is pursuing a multi-pronged strategy for drone development, producing its drones while also collaborating with other companies to better the technology. The Amazon Prime Air service is still in the works, but it has made strides in meeting the standards and certifications required to fly drones. Amazon is expected to be able to offer a safe, efficient drone delivery service in the near future due to these initiatives and collaborations.
Who Controls Amazon Drones?
The drones owned by Amazon are piloted by the sophisticated sensor and navigational algorithms. These UAVs use several sensors, such as cameras, GPS, and LIDAR, which enable them to navigate on their own to their destination.
When a package is put onto a drone, the drone utilizes GPS to locate the package and then takes off to the customer's address. The drone uses cameras and other sensors along the way to detect objects and maintain a safe flight path. For instance, it can identify and steer clear of electricity wires, structures, and other potential dangers.
The drones are made to fly in several kinds of weather, including light rain and wind. The Amazon ground operator oversees and controls the drone's flight as well. The drone's location may be tracked in real-time by the ground operator, who can also be informed of any problems or concerns.
Additionally constructed to meet or surpass safety standards, Amazon's drones are also developed with safety in mind. To ensure that the drones can safely complete their delivery in the case of any problems, they are outfitted with several redundant systems, multiple batteries, and numerous motors.
When Amazon Prime Air Be Available As A Delivery Option?
Even though the company has taken significant steps in creating and testing its drone technology, there are still several issues that need to be resolved before Prime Air can be widely made available to customers. It is estimated that the service will be available in 2024.
Regulatory approval is one of the key factors affecting Prime Air's accessibility. To use drones to transport packages, Amazon has been working closely with the Federal Aviation Administration (FAA) and other governmental organizations. However, depending on the rules and legislation, these permissions may take some time and be modified.
The service's technological preparedness is a further crucial component. For the drones to be effective, safe, and able to deliver products to customers' homes in any weather, the Prime Air team is concentrating on implementing these improvements. The business will need to ensure they are dependable, robust, and able to finish a high frequency of deliveries without error or downtime.
Is Drone Delivery The Future?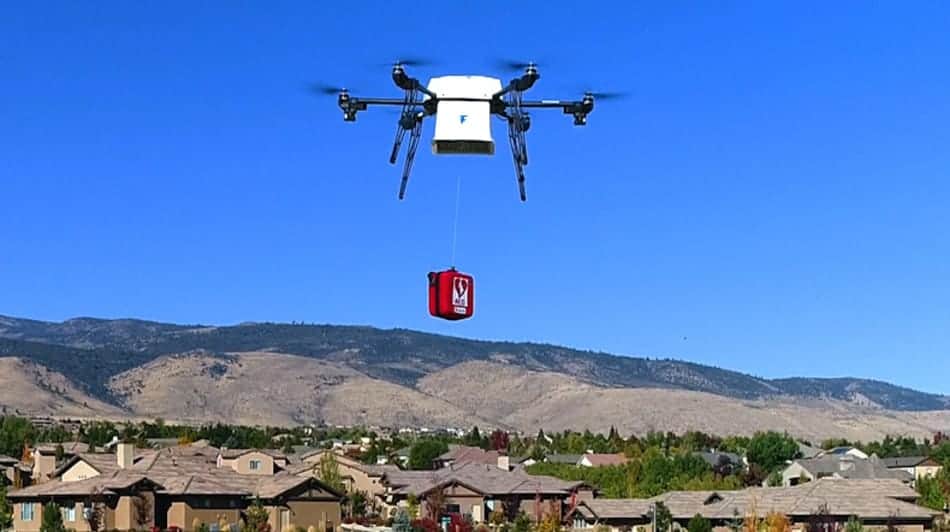 We could have a lot more drones zipping about the sky. Amazon and Walmart are said to be employing them to drop off items. In fact, Walmart is now delivering grocery purchases, housewares, and even plague test kits. Even Pizza Hut is trying to fly your pizza in the air with drones these days.
"Pizza Hut Israel is attempting a new way to make pie deliveries by drone a reality, but it means that consumers will not be able to accept their orders from futuristic flying machines themselves," according to The Wall Street Journal. In conclusion, drone technology is becoming more popular as a potential option for firms, even hospitals, to make faster deliveries.
There's also an increasing need, especially with the pandemic restricting face-to-face contact. There's also a demand for worldwide faster delivery methods, with some customers wanting same-day delivery and even next-hour services. "Drones are now in a position where I think technology offers a tremendous potential," says Tom Ward, Walmart's senior vice president of consumer products.
Related article: Top 5 Drones With the Longest Flight Time
FAQ: People Also Ask
Does Amazon have their own drones?
Yes, Amazon has Prime Air, that is a drone delivery service in the works. The service uses delivery drones to deliver individual items to customers within 30 minutes of making a purchase.
How much can Amazon drones carry?
Amazon claims the drones weigh 55 pounds and can transport packages weighing up to 5 pounds. Drones fly under 400 feet in altitude., relying on "sense and avoid" technology to evade potential hazards on the way to its delivery address.
Who invented drone delivery?
Even after the FAA granted its initial commercial drone license fourteen years ago, the narrative of commercial drones is still that of visionaries such as Charlie Libey and Bill Mozingo, who recognized a need for solutions that would enable rapid deliveries at scale while minimizing operational and overhead expenses.
Is Walmart delivering with drones?
Walmart has teamed up with DroneUp to help bring online purchases using drones. Walmart U.S. CEO John Furner announced in a blog post today that the company has invested in the firm and conducted a delivery trial with it in 2020 in Virginia Beach, Va.
Final Thoughts
Amazon is actively working on several different drone models for its logistics and delivery operations. These include the Prime Air delivery drone, which can deliver products up to 5 pounds in weight, and the larger hybrid electric Vertical Takeoff and Landing (eVTOL) drone. Keep in mind that these drone deliveries are still in the experimental stage and not yet accessible to the general public.
In 2024, the general public should be able to purchase by using Amazon Prime Air drones. Despite this, it is obvious that Amazon's usage of drones will completely transform the logistics sector by enabling faster and more effective product delivery as well as enhanced safety and cost savings. In terms of unmanned aerial vehicles and logistics, Amazon's drone technology represents a considerable advancement.