Remove Barrel Fisheye Effect From Drone Aerial Photos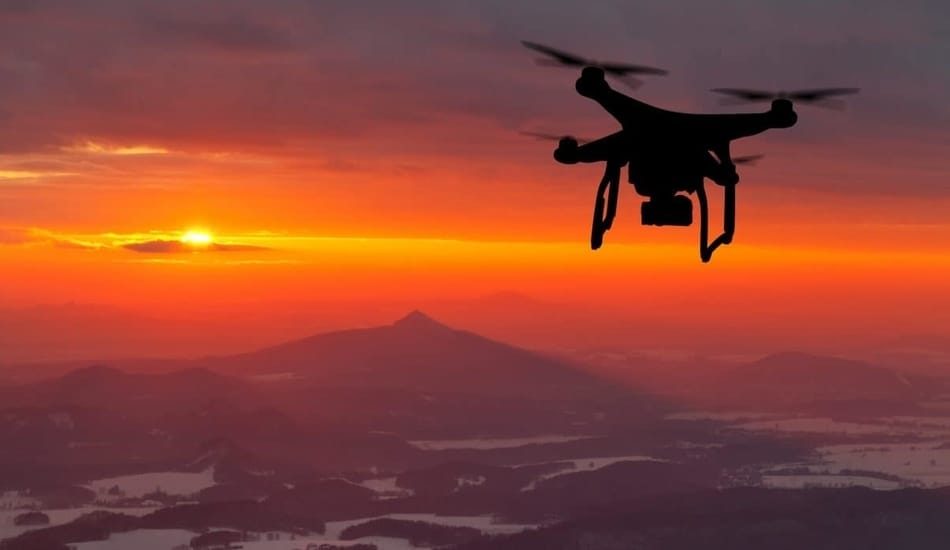 The fisheye effect (barrel distortion) is a common problem with drone photography because the lens's field of view is wider than the size of your image sensor. Therefore, eliminating fisheye effect in aerial photography isn't too complex if you have the right type of software available.
This article will show you how to remove barrel distortion from your existing aerial photos using 5 different software programs.  To make things easier for you we have also put a few informative videos that should expand on your existing knowledge of aerial photography and filming.
How To Remove Fisheye Effect From Drone Photos?
So How To Remove Fisheye Effect From Drone Photos? To remove fisheye effect (Barrel distortion) from your drone photos you need to use a right software program and make the necessary corrections to the original images. The most commonly used software are Adobe Lightroom, GoPro Studio, PTLens, Gimp, and Adobe After Effects.
On what we will touch also in this article regarding fisheye correction are applications from Adobe After Effects, Lightroom, Photoshop, and PTLens. By this softwares you will get even better photos with your drone. You can use this article as a guide for removing barrel distortion from your own photographs, or just take in some new information about what it means to be an aerial photographer or videographer!
Also, if you are interested to find more about camera filters, you can read Best Drone Camera Filters For Landscape Photography. It will help you to choose the best filters, so you will get the best aerial photos from your drone.
What Is Barrel Distortion (Fisheye Effect)?
Barrel Distortion (Fisheye Effect) is a geometric distortion where straight lines appear to be curved away from the center of the image. This is because the magnification is greater at the center of the lens than at the edges. Most lenses with barrel distortion are wider angle lenses that press a very wide scene onto a narrower sensor or piece of film. The pinnacle of barrel distortion is a fisheye lens, which sacrifices rectilinear projection in favor of a wider field of view achieved by spherical projection. 
This type of distortion can be annoying sometimes to photographers. The fisheye lens is not often seen as an important tool among professional landscape and urban photographers. People offten don't see much more in them than a wide-angle effect with specific distortion.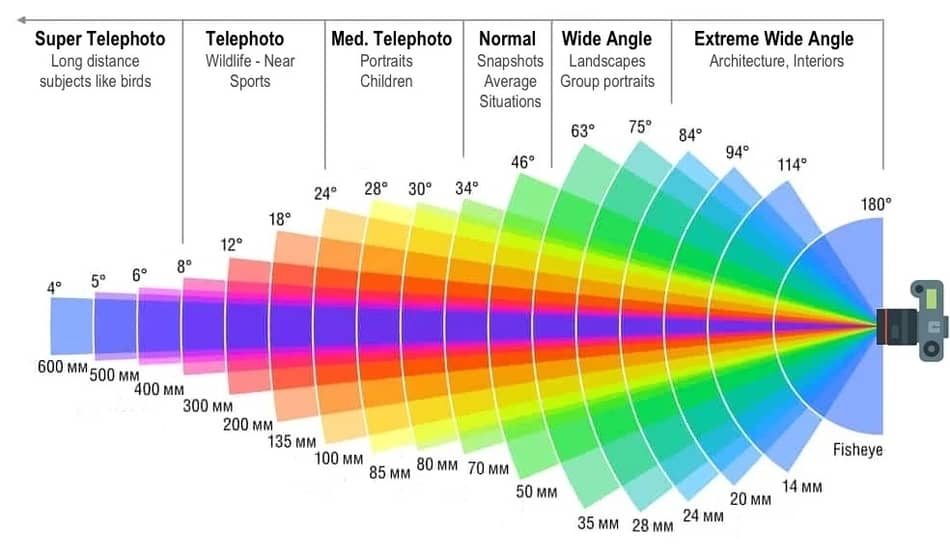 It is also important to note that the amount of distortion can vary, which depends on a camera to subject distance. One of the cameras that drones use, and which is very popular for their wide-angle look and fisheye effect is the GoPro model which is used for both aerial photography and video use.
In the picture below you can see how this fisheye distortion looks like, and how in some cases this can help drones to capture great footage.
5 Ways To Remove Fisheye Effect From Aerial Photos
Below we will introduce you to the softwares that are available in the market with which you can make various corrections and remove the fisheye effect from your images. Some of the applications that are avaible for this are Adobe After Effects, Adobe Lightroom, GoPro Studio, Gimp, PTLens, and Adobe Photoshop.
We will also attach photos below so you can see from first hand what it looks like before and after processing. You will notice how some drones even with fisheye effect can make quality I beautiful photos.
1) Using Adobe Lightroom Software For Fisheye Correction
Adobe Lightroom Software enables you to remove any fisheye correction very easily from your drone photos. With the attached photos below, it took less than a minute to remove barrel distortion, which shows exceptional simplicity. This great software comes with a lot of features, so you can use it for many things, not just for fisheye correction. While this software is not free, for those who practice and love photography, it is certainly great value for money.
By using Adobe Lightroom, you can easily remove the fisheye effect from your photos. All you need to do is to import your photos that have barrel distortion and follow these steps;
Tap on "Develop".
Scroll down and find the "Lens Correction".
Click on "Basic", select "Enable Profile Correction" and "Remove Chromatic Aberration" and put a check on them.
Now tap on "Profile", and here you will find camera model and the barrel distortion correction that will be automatic if you have GoPro camera model.
After you finish, click "Done".
Keep in mind that some photos can much easier remove the fisheye effect than others. Here you will find the Adobe Lightroom fisheye correction tutorial will guide you on how to remove that barrel effect from your photos by using their application.
1st example on how to remove the fisheye effect by using Adobe Lightroom Software.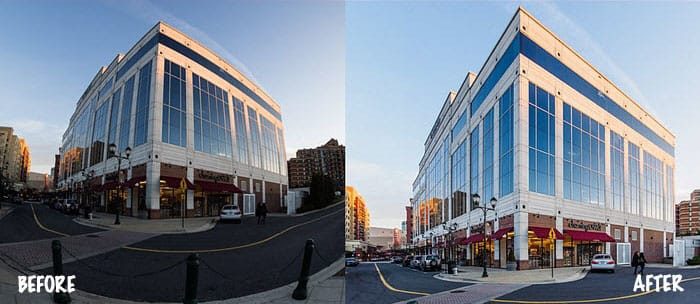 2nd example on how you can remove barrel distortion from your drone photos by using Adobe Lightroom software.
2) Using GoPro Studio For Fisheye Effect Removal
Another great way to remove the barrel distortion and make the lens adjustment is by using GoPro CineForm file, by giving it a smaller FOV. The process is the following;
Import the file & Convert it. Select the certain file you want and tap on "Advanced Settings". Keep in mind that the file must be inside the GoPro camera.
While you are in advanced settings, find the "Remove Fisheye" option and click "OK".
Now add the file to the Conversion list and convert it. By this, the fisheye effect will be removed.
Below you will be able to see an interesting video that will explain to you how to use GoPro to remove the fisheye effect from your photos.
Did you know that GoPro comes with a lot of applications that are able to edit your photos? GoPro latest Studio editor is called GoPro Fusion Studio and can do a lot of interesting things such as;
Fast and easy way to export video material directly from GoPro Fusion camera
Easily adjust any color using fine-tune ore presets manually.
Quickly render and stitch spherical content.
Convert pictures by using Fisheye, Little Planet or any other effect.
Possibility to customize audio with 360 sound.
Ability to add gimbal stabilization to smooth out the footage.
By using Export Wizard you can optimize your content to fit workflow.
Possibility to sync with Adobe, After Effects and Premiere.
For those who want to know more about it, you can read GoPro Fusion Studio here.
3) Using PTLens Software For Fisheye Distortion Removal
PTLens Software is a great way if you want to remove fisheye distortion from your photos. This super and easy application is providing a lot of features, tools and does a great job in fixing fisheye lens distortion. This app is very flexible and compatible with almost all Windows, and it also comes in a MAC version.
You don't need to be an expert to remove the fisheye effect by using PTLens software. Just select the fisheye button and choose the sliders for distortion. Another great thing about PTLens software is that it is free. Here's one great example of how using PTLens software you can remove barrel distortion.
Related Article: How to Get a Drone Out of a Tree? Best Ways
4) Using Gimp Software For Lens Fisheye Correction
By using the Gimp Software, you can also remove the fisheye effect from your photos in a few simple steps. With this software you can move distortion filter and adjust your photos. Keep in mind that some photos need to be cropped to get the best results.
It is worth noting that of all these softwares, this is perhaps the most difficult to use, but it does not reduce its quality and performance. Great thing about Gimp is that is free. Here we will guide you how to use GIMP 2.9.6 version to remove the lens fisheye effect.
Inside the GIMP, press and hold "CTRL-O", then pick the photo you want to correct.
In the menu bar tap on "Filters", click on "Distorts", and confirm it with "Lens Distortion" in the drop-down list that will open.
Tap on "Preview" check box to see the preview of the adjustment that you have make before the adjustment is done.
Tap on the "Main" slider so you can see the results in the preview window. You must know that the amount of correction will depend on severity of the distortion that you have on your photo. That's why you have the preview window to see the results before you finish.
Just drag and tap on the "Edge" slider to the right or left, which depends on the distortion that is around the edges of your photo. Don't forget to use the preview window so you can determine the amount of adjustment you need.
When you are satisfied with the result, click "OK" and apply the correction to your photo.
Now just choose the Crop tool from the Toolbox, and drag it over your cursor over the part of the image where the distortion is. To apply the crop, just double-click on the image and save the results.
The following procedure above is for removing the barrel distortion for the GIMP 2.9.6 version software. Each version can be different, so you need to keep an eye on it. On the reddit or other forums you can also ask for help if you get lost in the process.
Below you can see the before and after image where the GIMP Software was used to fix lens fisheye distortion.
5) Using Adobe After Effects For Fisheye Effect Correction
GoPro cameras also create barrel distortion that can affect the image quality. Therefore, here you can check how to correct that problem by using the great Adobe After Effect software. If you don't have it on your PC or Mac installed, you can find here the latest version of Adobe After Effects.
For the end, we have put a great tutorial where you can find almost everything that is related to lens distortion and how to remove it from your photos by using Adobe Photoshop.
Conclusion
Many people have the problem with fisheye effect on their photos and they want to remove it. In this article we have explained to you how to fix that problem using the 5 simple softwares that are available on the market. Some of these software are free while some need to be purchased, but what they have in common is their ease of use. So in the future you don't have to worry about whether or not you had a fisheye effect on your photos. I hope this article has helped you and that you will enjoy taking new aerial photos with your drone.